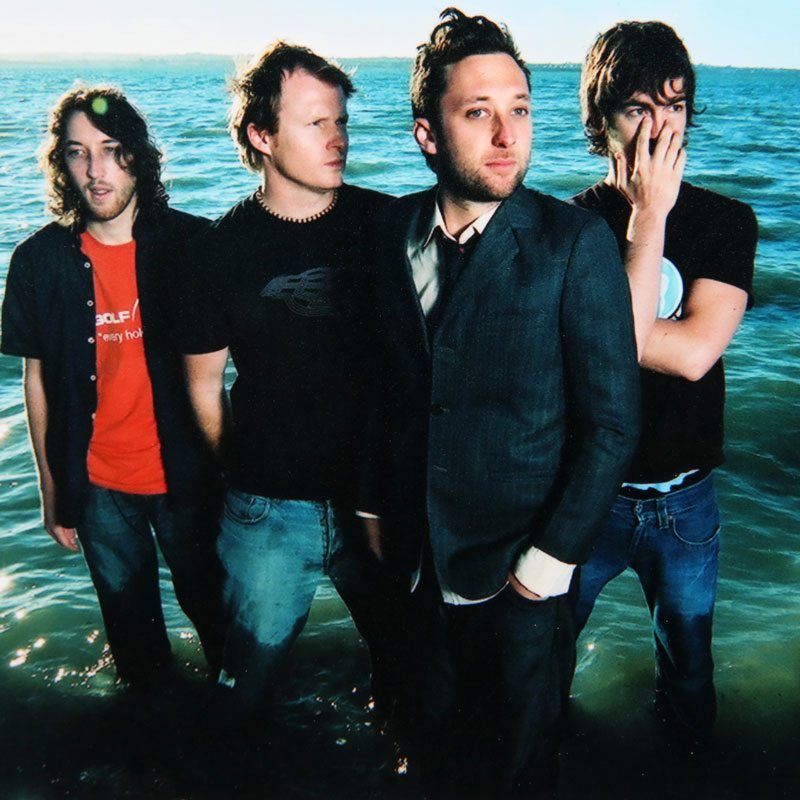 Noughties chart toppers Goodshirt carved a path of their own back in the day when they launched onto the scene with their self produced DIY alt-pop sound.
With a string of singles that are now considered classic Kiwi hits; songs like 'Sophie', 'Fiji Baby', 'Blowing Dirt', 'Buck It Up', 'Place 2 Be' and more, they also became well known for their dynamic one-shot videos. (Everyone remembers the car video getting put back together in reverse right? And of course the iconic 'Sophie' video where the lead character gets robbed whilst immersed in the song).
Goodshirts high energy live performances saw sell out tours across New Zealand and Australia as well as multiple Big Day Outs.
Venturing overseas also saw the band play at South By South West festival in Texas, leading to the band touring to Japan - where unsurprisingly the bands intriguing music videos were lapped up by MTV Japan.
After a very extended break with only the odd appearances in recent years the band are for the first time all living in the same country and ready to take to the stage again.
2021 marks 20 years since the release of the debut record 'good' that spawned hits like 'Green' (Got a Goodshirt) Place To Be, Blowing Dirt, and of course 'Sophie' that reached number 1 on the charts. To mark the occasion Goodshirt will be announcing some exciting news over the coming months.